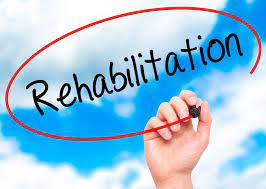 Rehabilitation is designed to provide those struggling with substance abuse with the right tools and resources to overcome addiction.
What Are the Advantages of Rehabilitation?
Going to rehab will help anyone who is battling a drug or alcohol addiction. Those who have struggled with addiction know how difficult it can be to conquer it on one's own, and rehabilitation provides the necessary support for a successful recovery. Individualized treatment programs are included in rehab to assist patients in identifying and overcoming the underlying issues that led to their addiction. While the primary goal of a rehab facility is to help individuals overcome addiction, there are numerous other advantages to therapy. Addiction treatment students will gain the skills they need to have a productive, healthy, and happy life in addition to overcoming their addiction.
Rehab Can Help You Overcome Addiction
Rehab is designed to give people who are battling with addiction the tools and resources they need to overcome their addiction. Rehab can make the route to sobriety simpler than going it alone by providing a friendly, safe environment and 24/7 medical assistance, as well as daily therapy and treatments meant to help a person better understand and conquer the causes for their addiction. There is assistance available if you are ready to choose a treatment and take the first step toward recovery. Make an appointment with a Dr Rathi's Rehab Centre in Indore right now.